Words and Sums: The Ultimate Word and Number Game!
Discover this game, a dynamic word and number game that adds a fresh twist to traditional word challenges. Are you up for the challenge?
How to win?
In this game, your goal is simple: score as many points as possible. You'll tackle various round types:
Most Words: Create as many words as you can.
Longest Word: Find the lengthiest word.
Target Number: Solve math challenges to hit the target number.
The Challenge: A blend of words and numbers for a unique test of your skills.
Rules
Playing is a breeze. Form words with given letters or solve numeric puzzles within the time limit. The player with the highest score at the end wins.
Scoring Pattern
Your performance determines your score. Longer words and faster solutions mean higher scores.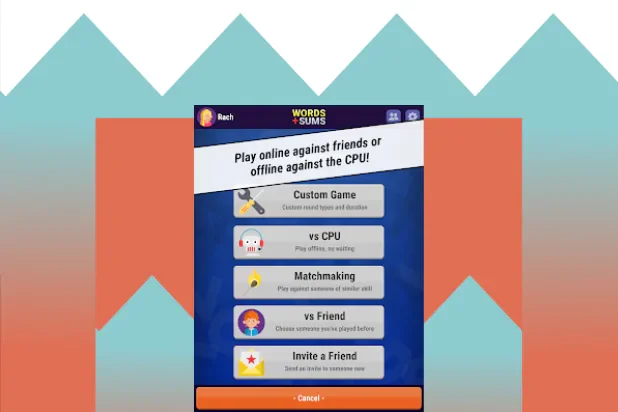 How to Set Up the Game
Download this game from your app store for free. Go ad-free with the 'Ad Free Subscription.' Compete globally, practice offline, and customize games. Review solutions after each round to improve your skills.
Is there a multiplayer option to challenge my friends?
Yes, you can compete against friends and other players from around the world, adding a fun social aspect to the game.
Tips from the Geeks
Vocabulary Matters
Math Wizards Unite
Quick Thinking
Customize for Comfort
Learn from Solutions
Subscription Benefits