Unravel Your Word Power with Words Collide!
Are you ready to embark on a linguistic adventure that will challenge your word wizardry? Look no further than this game, a game that seamlessly blends strategy, creativity, and a love for words. Whether you're a solo player seeking a relaxing experience or someone eager to engage in friendly competition with friends, this game has something for everyone.
How to win?
Winning in this game requires a combination of creativity and strategy. Your goal is to construct words from the given letters, arranging them on the game board to maximize your points. The key to success lies in forming clever combos that not only score points but also pave the way for bigger and more rewarding words. Challenge yourself to reach the highest scores, either solo or in collaboration with friends, and revel in the satisfaction of your linguistic triumphs.
Rules
The rules of this game are simple yet open the door to endless possibilities. Spell words by arranging the provided letters on the game board. What makes this game unique is the ability for your friends to reuse your words to spell even bigger and more impressive words. This collaborative aspect adds a layer of excitement and camaraderie to the game, making it a perfect choice for social wordplay.
Scoring Pattern
Scoring in this game is not just about the length of the words but also the strategic placement of letters. Create combos, utilize multipliers, and explore the depths of your vocabulary to achieve high scores. The game rewards both precision and creativity, encouraging players to think outside the box and experiment with different word formations. The more inventive your approach, the higher your score will soar!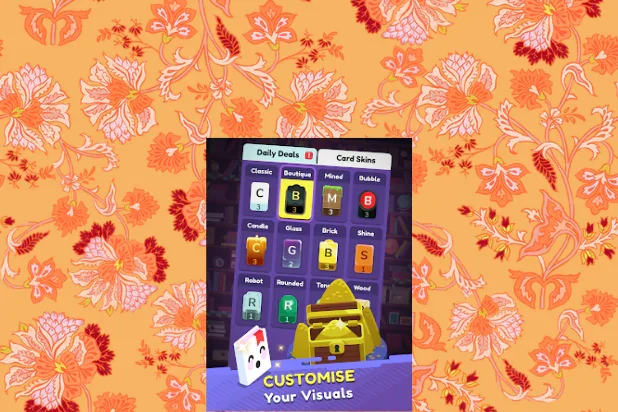 How to Set Up the Game
Getting started with this game is a breeze. Simply download the game, available on Android devices with a minimum requirement of Android 7.0 and up. With over 100,000 downloads and a stellar rating, this game promises an engaging and seamless experience. The game offers in-app purchases ranging from $0.99 to $10.99 per item, allowing you to unlock exciting upgrades such as extra letters, hints, and powerful combos.
Is there a dictionary within the game to help me discover new words?
Yes! this game comes with an in-game dictionary, allowing you to explore and learn new words as you play. It's a great way to expand your vocabulary while having fun.
Tips from the Geeks
Master the Combos
Collaborate for Success
Unlock Upgrades Wisely
Explore Advanced Mode
Stay Zen for Relaxation
Compete for Bragging Rights