Unleash Your Word Wizardry with Word Fun Fact!
Are you ready to embark on a word-finding adventure that will not only challenge your intellect but also provide a burst of fun facts? Look no further! Today, we're diving into the exciting world of this game Word Games – Connect Crossword.
How to win?
In this game, victory lies in your ability to solve word puzzles. Answer questions to break the bricks and reveal captivating pictures along with interesting fun facts. Thousands of word puzzles await, promising an endless journey of brain training and entertainment.
Mode: Offline
No. of Players: Single-player
Language: English
Age Group: All Ages
Price: Free
Devices: Android
Download Link: Android
Rules
The rules are simple: read the question, find the word, and claim your reward. If a question proves challenging, use the crossword clue for assistance. Utilize power-ups like HINT, HAMMER, and ROCKET to enhance your gameplay. The game's user-friendly design ensures easy navigation, making it suitable for players of all ages.
Scoring Pattern
Earn points by successfully solving puzzles and breaking bricks. As you progress, the difficulty increases, challenging even the most seasoned wordsmiths. The game offers a seamless transition from essential to advanced words, allowing players to expand their vocabulary organically.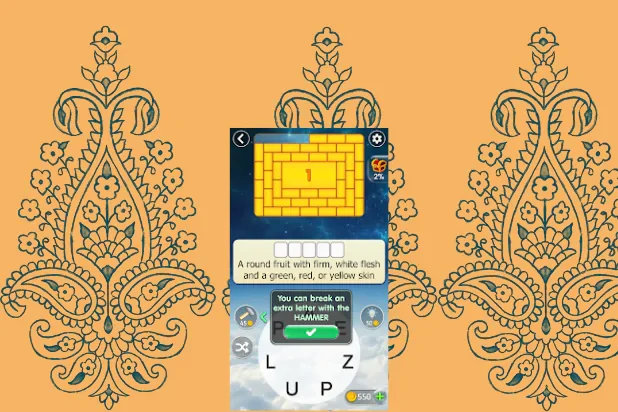 How to Set Up the Game
Getting started is a breeze – download this game from the app store, and you're ready to roll. The game is accessible offline, making it the perfect companion for solo play or a delightful word-hunting experience with friends and family. With regular updates adding fresh puzzles and fun facts weekly, the adventure never ends.
How often are new puzzles and fun facts added?
New puzzles and fun facts are added weekly, ensuring a constant stream of fresh challenges and knowledge to keep the gameplay exciting.
Tips from the Geeks
Tips for the Geek: Unlock Your Word
Wizard Potential!
Strategic Power-Up Usage
Weekly Challenges for Ongoing Growth
Share the Fun with Friends and Family
Variety is the Spice of Word Fun
Make it a Habit