Unleash Your Word Power: A Dive into Whirly Word!
This game isn't just a game; it's a journey through the vast landscape of words. With glowing reviews from users worldwide, it's clear that the game's entertainment value is timeless. Join the ranks of 2.5 million satisfied players who have experienced the joy of word discovery.
How to win?
In the vast ocean of word games, this game stands out as a beacon of linguistic fun. The goal is simple: discover as many words as possible from a set of six letters. You can either crack the puzzle swiftly by finding the six-letter word or elevate the challenge by unearthing all potential words hidden within the given letters.
Mode: Offline
No. of Players: Single Player
Language: English
Age Group: All ages
Price: Free
Devices: iOS
Download Link: iOS
Rules
This game is designed for both casual and avid word gamers. Its intuitive interface and large buttons make it easy to navigate, ensuring an enjoyable experience for players of all levels. Whether you're a seasoned wordsmith or just getting started, the game's user-friendly design adapts seamlessly to your skill level.
Scoring Pattern
The game offers two puzzle levels: Abridged and Tournament. The Abridged Dictionary puzzles feature familiar words, making it an ideal starting point. For those seeking a more cerebral challenge, the Tournament Dictionary promises a brain-boggling experience with a diverse range of words.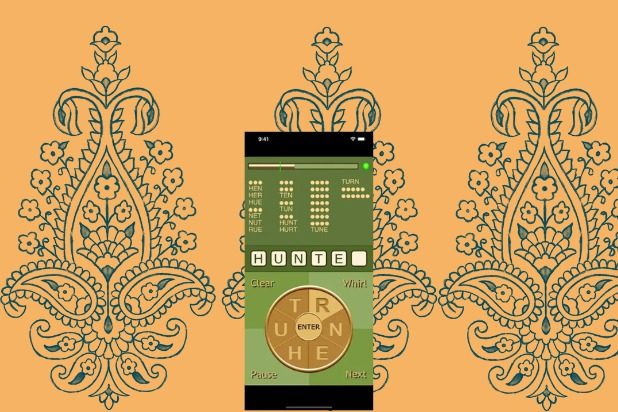 How to Set Up the Game
This game comes loaded with features to enhance your gaming experience. With over 6,500 puzzles, you'll never run out of challenges. The game also offers multiple color schemes, ensuring a visually pleasing environment as you embark on your wordy adventures.
How often are new puzzles added to the game?
The game comes pre-loaded with over 6,500 puzzles, providing a vast array of challenges. While there may not be a constant influx of new puzzles, the extensive puzzle library ensures a long-lasting and engaging gameplay experience.
Tips from the Geeks
Start with Abridged Puzzles
Use the Built-In Dictionary
Experiment with Color Schemes
Challenge Yourself
Compete with Friends
Stay Updated