Domixy Word Puzzle: A Brain-Teasing Challenge for Word Enthusiasts!
If you're a word game enthusiast, this game is here to take your love for wordplay to new heights. This addictive game offers a unique twist on traditional crossword puzzles, making it an engaging challenge for players of all ages.
How to win?
The objective of this game is to guess a word using its dictionary definition as a hint. Each puzzle comprises four sides, and solving just one side will complete the entire puzzle.
Mode: Both online and offline
Number of Players: Solo and multiplayer mode.
Language: Multiple languages
Age Group: All ages
Price: Free
Devices: Android
Download Link: Android
Rules
This game is designed to be accessible and enjoyable for all players. Here are the key rules to keep in mind:
Use the provided definition and first letter clues to guess the word.
Solve just one side of the puzzle to complete it.
If you get stuck, turn the puzzle to reveal a new clue and continue your quest.
Scoring Pattern
While the game's primary aim is to challenge your word-solving skills, it also offers a scoring system to keep things competitive and exciting. The better your word-solving abilities, the higher your score will be.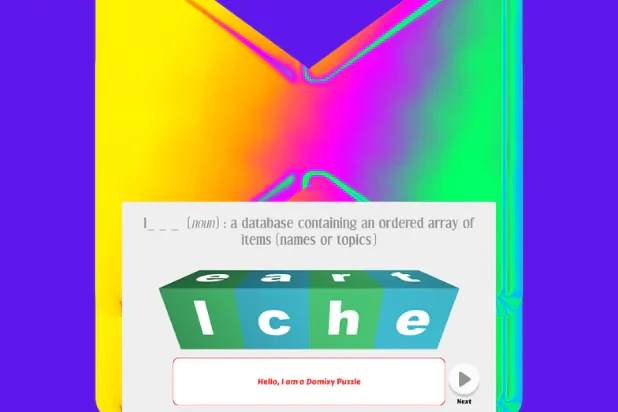 How to Set Up the Game
Getting started with this game is a breeze. Follow these simple steps to embark on your word puzzle adventure:
Download the game from your device's app store.
Install and launch the game.
Select your preferred difficulty level: EASY, MEDIUM, or HARD.
Start solving puzzles
Is this game suitable for kids?
Yes, the game is rated for players aged 3 and above. It's a fun and educational choice for kids and adults alike.
Tips from the Geeks
Master the Clues
Practice Makes Perfect
Vary Your Difficulty
Use Hints Wisely
Compete and Collaborate
Stay Updated